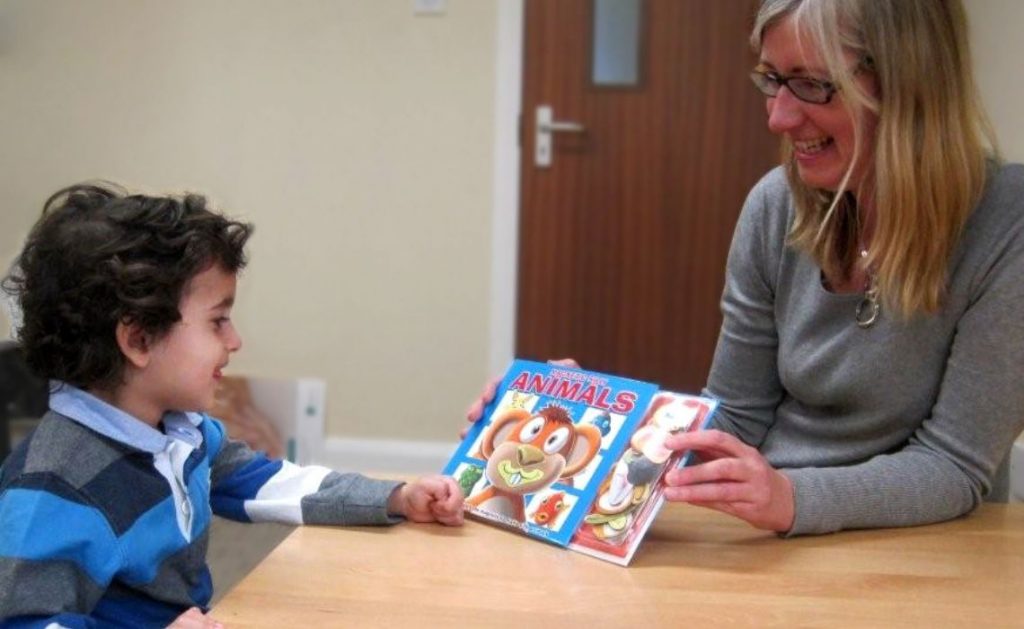 Who is Speech and Language Therapy for?
Apple Tree's speech and language therapy service is for babies and children of any age with mild or severe speech and language difficulties. You may already have an understanding of your child's speech and language difficulties, but the first place to start is with an assessment. If you're unsure whether your child would benefit from an assessment, get in touch to find out more .
Does my child need speech and language therapy?
These are the areas where speech and language therapy can help:
Starting to use first words
Linking words together into sentences
Concentrating and listening
Following instructions and understanding what others say
Learning and remembering words
Producing speech sounds and making themselves understood
Playing and interacting with others
Confidence talking and reluctance to speak in certain situations
Explaining their ideas or describing an event in complete sentences
Using non-verbal communication eg. facial expressions/ eye contact/ intonation/ volume
Understanding social situations and fitting in with daily routines and transitions at home or school
Understanding and using complex language such as jokes, idioms and inferences.
Nasal speech
Stammering or dysfluent speech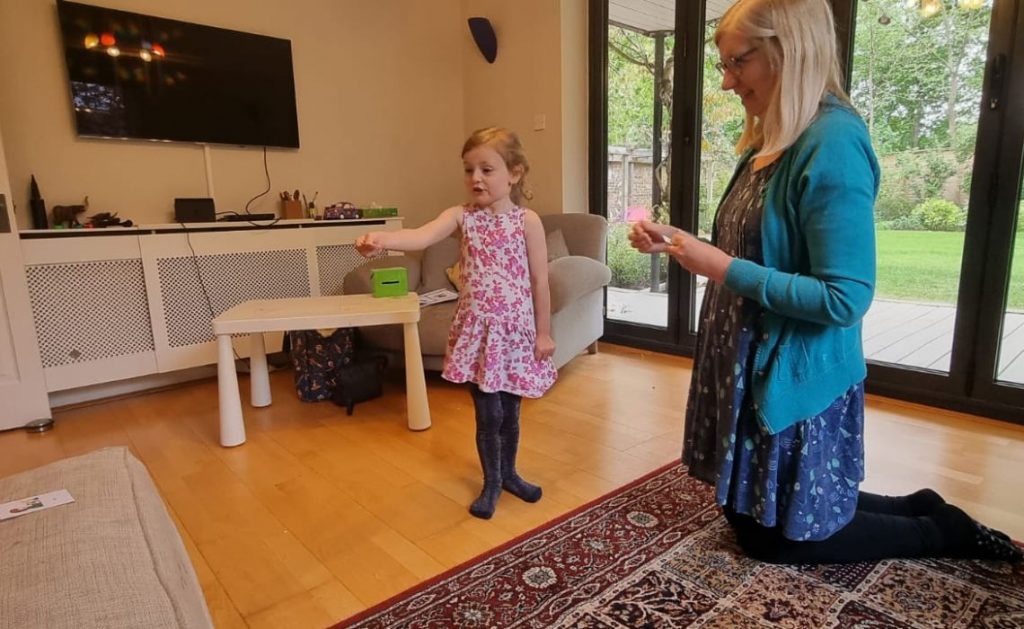 Bilingual children
Many of the children we see hear more than one language at home. We work with parents to support children with speech and language difficulties within their own language and in English.
Disorders and diagnosis
At Apple Tree we support children based on their strengths and needs rather than purely on diagnosis. However, a diagnosis is often helpful for those who care for and work with children (and as they get older for children themselves) to gain a framework of understanding about their needs and to find appropriate resources and support. We will support families, who are seeking a diagnosis and advise on onward referrals to other professionals as appropriate. Get in touch if you would like to understand more about the process of getting a diagnosis.
The children we work with may have a specific speech and language condition such as:
Some children we work with may have a broader diagnosis such as:
Speech or language delay
Developmental language disorder
Speech or phonological disorder
Verbal dyspraxia
Selective mutism
Cleft lip and or palate including submucous cleft palate
Stammering
Autistic Spectrum Disorder
Social Communication Disorder
Asperger Syndrome
Dyspraxia
Pathological demand avoidance syndrome
ADHD Attention deficit hyperactivity disorder
Developmental delay or global delay or learning difficulties
Down Syndrome
Chromosome 22q11 deletion
Cerebral palsy
Epilepsy
Sensory integration disorder