Established for two decades, with a combined experience of over 40 years, we offer specialist private speech and language therapy (SLT) to children in and around New Malden.
Our experienced therapists support children to become more confident and effective communicators through engaging playful therapy sessions and sharing motivating activities with parents, nursery staff and teachers.
Your child may be seen at home, nursery or school to suit his or her needs. We usually visit children in Kingston Upon Thames, New Malden, Wimbledon, Cheam, Chessington, Surbiton, Richmond, Esher, Worcester Park, Raynes Park, South West London and surrounding areas. We also offer therapy online. However, even if you don't live in these areas, please get in touch to see if a visit can be arranged.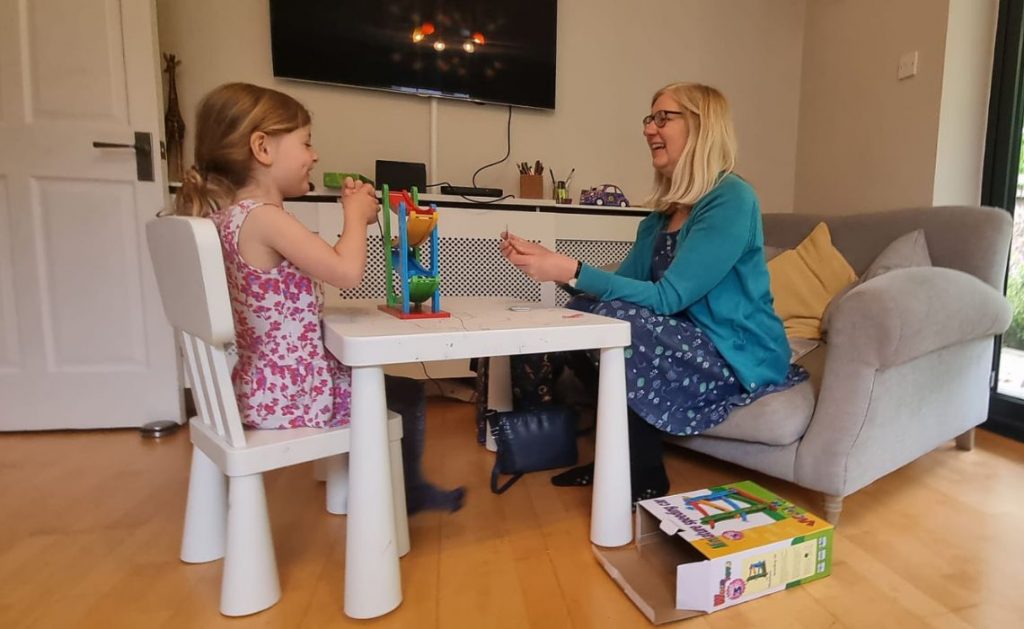 How we can help
Apple Tree's therapists have training and experience in a wide range of therapeutic approaches. We assess each child carefully to determine their individual needs and will then advise which techniques will be helpful for that particular child.
Find out more about:
Online parent consultation
Book an online or phone consultation with a specialist speech and language therapist if you would like to discuss your child's difficulties, pick up some tips, find out more about speech and language therapy or explore whether your child needs an assessment.