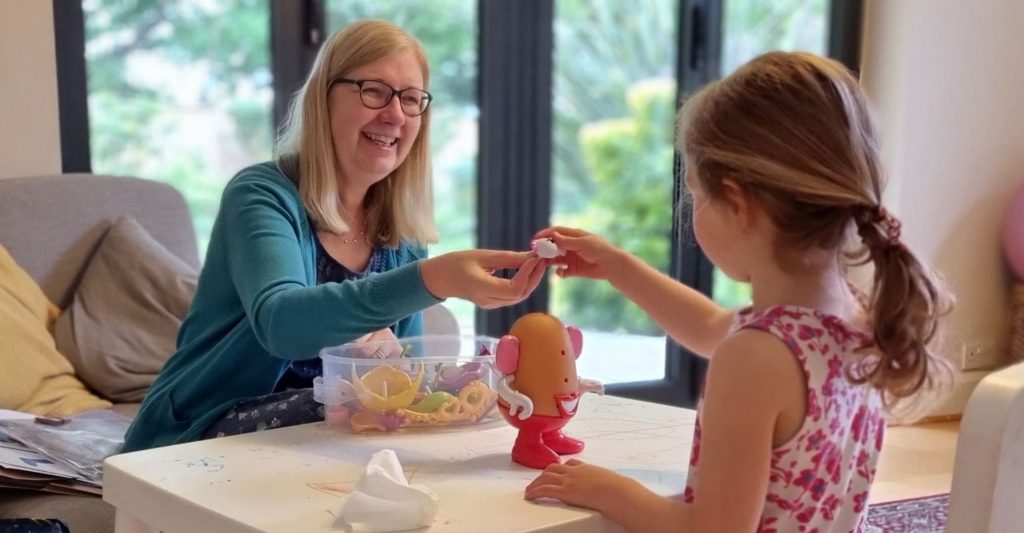 Anna Koppenhout – Supervision at Apple Tree
It is essential that you feel comfortable with the supervision relationship, so here's some more information about supervision at Apple Tree to help you make your decision.
My supervision
I am trained and experienced in delivering supervision over many years. When I first qualified as a speech and language therapist, over 30 years ago, I was fortunate to work in teams that encouraged regular supervision and I have continued to participate in supervision throughout my career in the NHS and in independent practice. Offering and receiving supervision both individually and in groups has always been central to my practice and I find both components enrich my own clinical skills. I continue to access regular supervision to develop my clinical and supervision practice and to ensure professional standards are maintained. I completed the one year foundation training in Systemic Family Therapy and Solution Focused therapy which I draw on in my supervision as well as clinical work.
My approach to supervision
I believe that we are each on an individual professional journey and that supervision is a personal process that enables that person to reflect and move forward on that journey. It is different for each person and will look different across various stages of our careers and from one session to another. It is a privilege to share a part of that journey with colleagues. I provide a safe and confidential space for supervisees to reflect and problem-solve. Rather than providing direct advice, my role is to listen and to ask pertinent questions that allow the supervisee to explore and find answers. However, sometimes supervisees will seek specific information about clinical or professional issues and I am happy to share my knowledge and experience if sought.
Fees
60 mins £70
90 mins £100
The process
Supervision can be offered online or in New Malden (KT3). You decide the frequency and length of sessions that you prefer.
Find out more about the process of supervision here: What is supervision?
More information
Do get in touch if you would like to find out more information about supervision and find out how we can help.