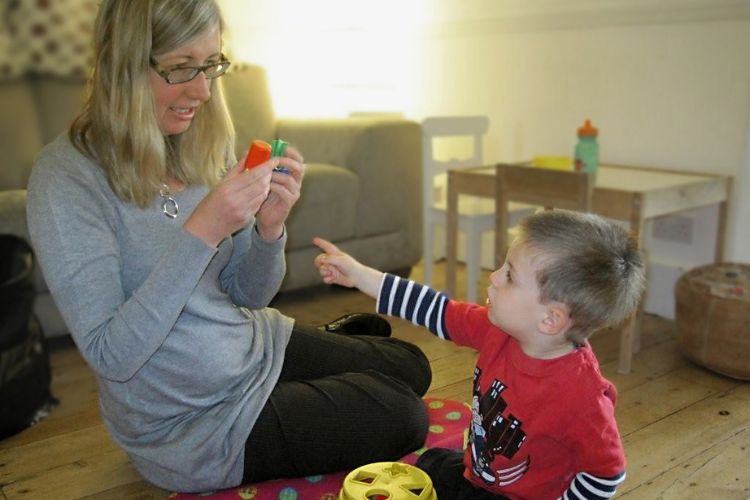 Therapy
After the assessment we will devise an individualised treatment plan for your child. Therapy is adapted to suit each child's needs and interests. We use a variety of techniques and therapeutic approaches based on our clinical experience and research evidence.
What happens in therapy sessions?
Therapy involves discovering what activities will motivate your child to communicate more effectively. We use games that your child enjoys and that can be easily incorporated into family or school routines. We work closely with you as parents to find appropriate strategies to develop your child's communication in everyday life. Therapy sessions usually last 50 minutes and will be offered as frequently as your child needs. Find out about some of the techniques used in therapy sessions.
Our therapists also work with childminders, early years practitioners, or teachers and other family members, who are regularly involved with your child to support communication development. We are happy to liaise with NHS speech and language therapists and other professionals in order to help your child develop their speech and language.
Where do sessions happen?
Children are usually more relaxed in a familiar setting. Your child may be seen at home, nursery or school to suit his or her needs.
We usually visit children in Kingston Upon Thames, New Malden, Wimbledon, Surbiton, Thames Ditton, Richmond, Esher, Hinchley Wood, Worcester Park, Raynes Park, Cheam, Chessington, Sutton, and surrounding areas. However, even if you don't live in these areas, please get in touch to see if a visit can be arranged. We also offer online therapy.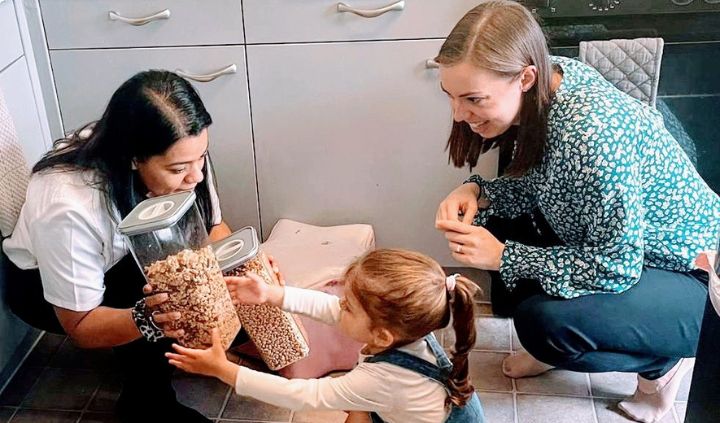 Online therapy
We offer therapy online for families, who live outside our area for visits. We have found online therapy to be extremely effective for many children and families. This may involve a parent coaching model of intervention with younger children or direct therapy with the child if appropriate. Children find online sessions engaging and this approach often works well in conjunction with some in person appointments.
Group therapy
We offer weekly group therapy for pre-school children with their parents. Group therapy is a fun and effective way of encouraging children's speech and language and social communication. It provides the opportunity for children to develop skills in listening, understanding, using language and interacting with their peers while enjoying activities in a group setting. Parents find out how to help their child's communication through joining in with their child in the group. Children and parents often enjoy the social aspect of meeting other families. It may also offer a more cost effective way of accessing speech and language therapy for your child.
The groups are set up by our experience speech and language therapists, who develop the content of the sessions and support our trained and skilled speech and language therapy assistants in running the sessions.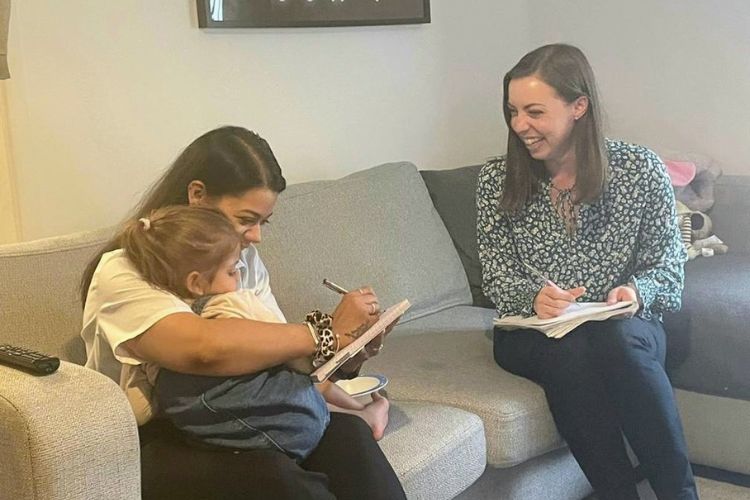 Apple Tree runs four types of groups on a weekly basis for children aged 2 to 4 years
Language enrichment and confidence communicating (for children, who are talking, but need a boost in their communication).
Understanding and using words and phrases (for children who are late to talk).
Social interaction and communication (for children, who have difficulty interacting with their peers).
Speech sound production (for children who have difficulty producing certain sounds. Provides, intensive general support with the skills that encourage speech sound development such as listening, rhyme and sound awareness).
Contact us if you would like to find out more about therapy at Apple Tree.