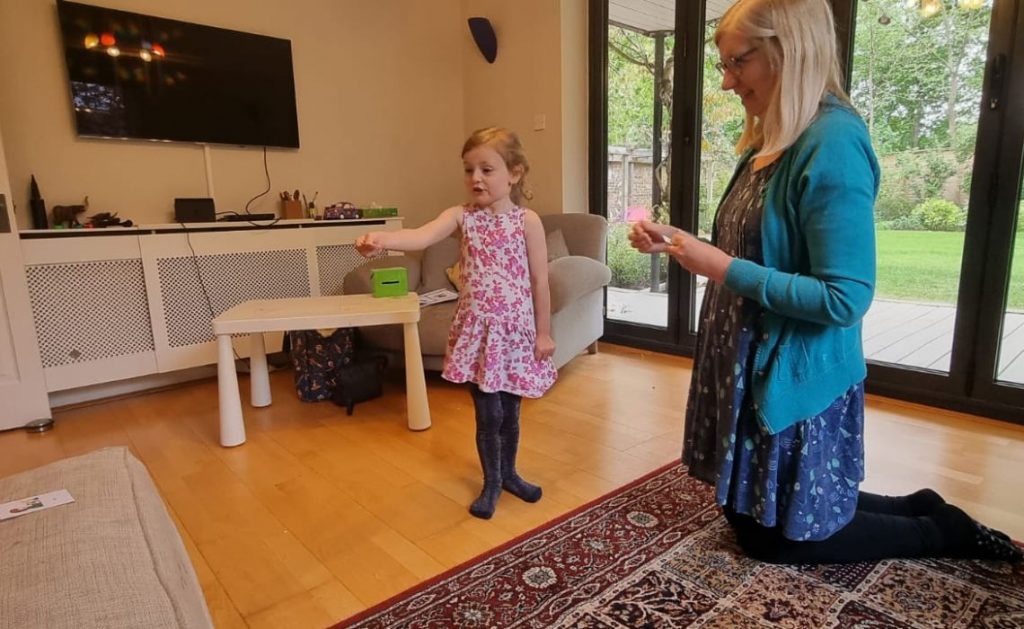 About speech and language therapy at Apple Tree
We are delighted to get to know both you and your child as together we support them to successfully communicate within their everyday life.
At Apple Tree we are proud to have been providing independent speech and language therapy to children in South West London for over two decades. With over 40 years combined experience in the NHS and independent sector we understand that no two children are the same and therefore no two speech therapy sessions at Apple Tree are the same.
We start by getting to know your child through our specialist assessment process. Then we will work with you and the other important adults in your child's life to create a personalised programme of therapy.
Combining our extensive experience in a wide range of specialist techniques with an understanding of your child from our assessment, sessions will be individually tailored for your child. We will use motivating enjoyable games so that sessions are fun and your child is keen to communicate. We will include practical activities and strategies in sessions that you can continue using at other times to fit in with your daily routines.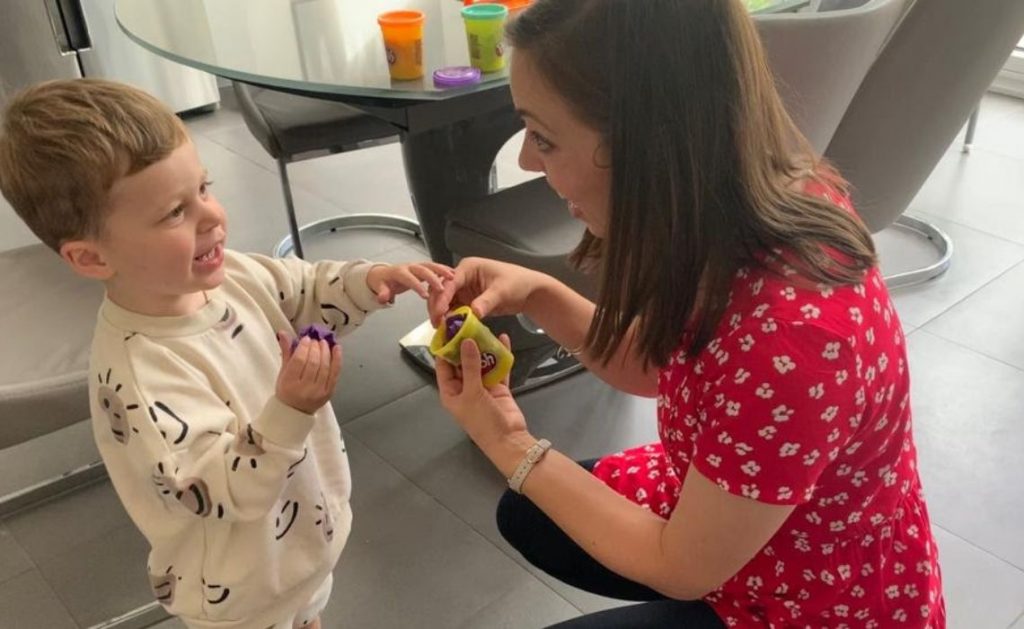 Babies and pre-school children at Apple Tree
We know that early intervention is key for your child's speech and language development. Our highly trained and experienced therapists are experienced with working with babies and young children of any age. We establish a tailored programme with you to develop early communication and play with your child. Parenting can sometimes be challenging and we are keen to help find solutions for you and your child. We will work together with you to find workable strategies for supporting your child's communication at home within the family.
School and nursery age children at Apple Tree
We look for opportunities to encourage your child's communication in every aspect of their life. With your consent we will work closely with the other professionals involved with your child to share goals and put together a relevant therapy plan. We will explore how your child interacts at school or nursery and support staff in carrying out relevant strategies within the school day. As a result your child will benefit from the appropriate support throughout the day as well as in therapy sessions, which will have the greatest impact on their speech and language development.
At Apple Tree we will celebrate every step in your child's progress and we look forward to sharing some of the steps of this wonderful journey with you!